Budget Consultation 2022/2023
Rusthall Parish Council is consulting on its budget for next year. It's important you have your say as it could affect the amount of council tax you pay. Please respond by Friday 1 October 2021.
For every £1 you pay in council tax:
72p goes to Kent County Council,
11p goes to Kent Police,
10p to Tunbridge Wells Borough Council,
4p to Kent Fire and Rescue Service,
3p goes to Rusthall Parish Council.
Whilst other parts of council tax have increased, the amount of money the Parish Council receives has remained the same for several years.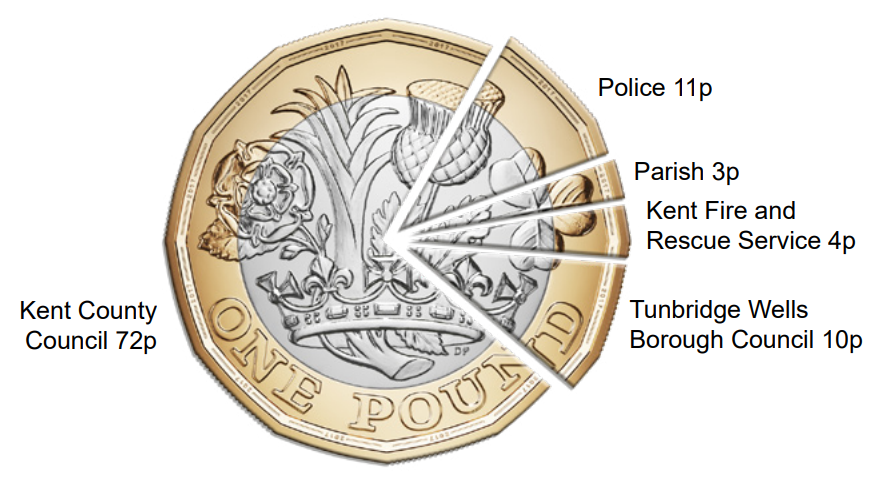 Council tax makes up 93.5% of Rusthall Parish Council's funding. The Council also receives a small amount of money from renting out allotments (4.1%) and hiring out the Rackliff Centre (2.4%). Occasionally the Council may also receive grants from the government, but they are usually for specific purposes and we cannot budget for these.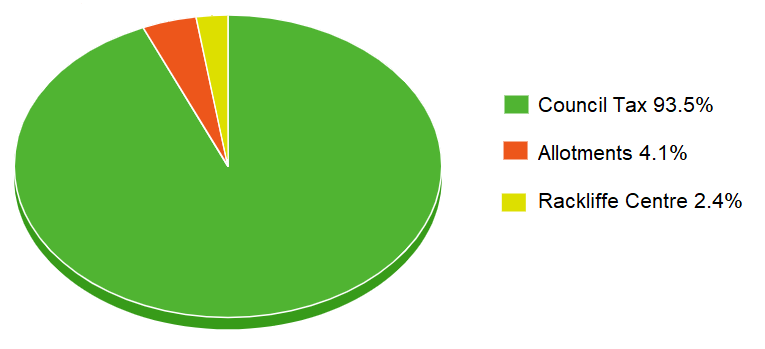 This year the Parish Council's budget was allocated as follows:
47.8% running the council (including staff costs\insurance\IT\publications\elections)
19.2% maintaining green spaces (grass cutting\allotments\trees, also includes High Street hanging baskets\christmas decorations))
14.5% maintaining council buildings
8.8% supporting local charities and community organisations
8.1% improving highways (including footpaths and street furniture, e.g. benches)
1.6% contingency and emergency funds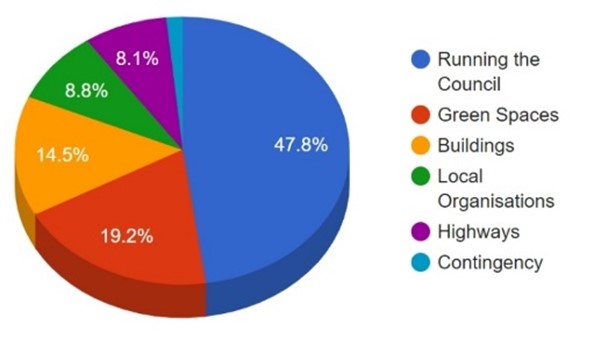 Both Kent County Council and Tunbridge Wells Borough Council are capped in the amount they can raise council tax. Even if they increase their part of council tax by the maximum amount this only covers inflation and other fixed costs. Both have announced that their budgets are constrained. It is likely there will be cuts to local services in the future.
Rusthall Parish Council could help fill the gap, to protect or improve local services. Any money raised by Rusthall Parish Council would be spent in Rusthall to benefit local residents and would not go elsewhere in the borough\county.
What would you like the Parish Council to do that it doesn't currently do or could do better? The Council has some money in reserve for a rainy day which could be spent on one-off projects but any ongoing services would need to be paid for through council tax.